Mr. Emad Al Khaja
CEO, INJAZ Qatar

Qatar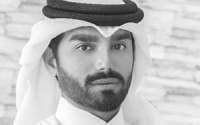 Emad Al Khaja is the CEO of INJAZ Qatar, and considered to be one of the youngest CEOs amongst the 120 member countries of Junior Achievement organizations. He is also an entrepreneur and a member in the Qatar's National committee for financial inclusion, under the administration of Qatar central Bank. Al-Khaja worked previously at the Qatar financial Center Authority, as a business development and marketing manager within QFBA, he was also employed previously within the banking sector in corporate banking and marketing.
He enjoys volunteering for a number of organizations in Qatar and being an active member of the society, and acts as a mentor to the young population. He also judged at several competitions nationally and regionally, driven by a passion for national development, which serves that passion well.
Al-Khaja demonstrates commitment to his own education; he holds an MBA degree from Paris Business School in France and a bachelor degree in Economics and finance from New York Institute of Technology. Currently, he is pursuing a degree to become a Chartered Marketer from The Chartered Institute of Marketing in UK.