Janhvi M. Kanoria 
Director of Innovation, Education Above All

Qatar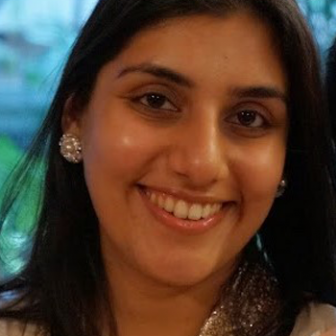 Janhvi leads the Innovation Development Directorate (IDD) in EAA. Her passion lies in designing solutions that advance and accelerate relevant and quality learning solutions to the world's most marginalized. 
Previously, she served as the Education Portfolio Expert in the CEO's Office in Qatar Foundation focusing on higher education strategy, governance, impact and programming. She also worked in the Ministry of Education and Higher Education in the Vice-Chairperson's Office supporting national strategy, policy and special programs. She has worked across the education spectrum having been a teacher, strategy consultant, and worked in start-ups and NGO's. 
She completed her primary and secondary schooling in India, following which she earned a B.A. degree in International Relations and Economics from the University of Pennsylvania and a M.Ed in International Education Policy from the Harvard Graduate School of Education.