Jill Hodges
Founder and CEO
Fire Tech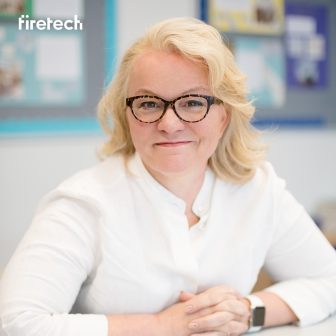 Jill Hodges is the founder and CEO of Fire Tech, a provider of hands-on, creative education technology courses that equip 7-17 year olds with the 21st century skills they need to succeed in an increasingly technology-driven economy.
Jill founded Fire Tech in 2013 in response to the realisation that the more user-friendly tech products become, the further people get from coding and understanding how tech works. 
Fire Tech offers a range of courses in coding, creating and making, such as video game design, digital music production, and creative coding courses.  Fire Tech have delivered over 70,000 learning experiences globally, both face to face and online.
Jill holds more than 25 years of experience in building and growing new businesses in financial services marketing, equity valuation and business consultancy and now follows her true passion; providing children with the opportunity to be creative, and turn their love of technology into innovation, skills and confidence.