Liliya Borovets
Co-founder, Center for Innovative Education Pro.Svt and GoFundEd

Ukraine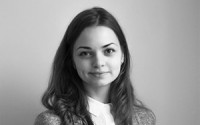 Liliya Borovets was born and raised in Ukraine. She holds an MA of International Relations from the Lviv National University and an MA of Innovations and Entrepreneurship from the Lviv Business School at UKU. She is continuing to learn about how talent capacity can be increased within societies to respond to global challenges.
Liliya co-founded the Center for Innovative Education Pro.Svit which is dedicated to empowering teachers and enabling them to positively transform education. She also recently co-founded edtech project GoFundEd, a crowdfunding platform for teachers' projects which aims to create a collaborative environment for businesses, individuals and educators to create a positive impact on each student.
Liliya is also curator of Global Shapers Lviv Hub, an initiative of the World Economic Forum. She was the head of AIESEC in 2013-2014, and she was selected for a range of youth and professional development programs like Youth in Action, DAAD etc.