Maeve Dunne
Student

Ireland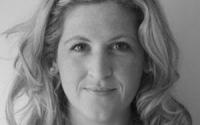 Maeve is undertaking a Ph.D. in Education at the National University of Ireland, Galway. Her research examines the experiences of migrants in university with a particular focus on issues relating to inclusion and access. 
Maeve's interest in education developed after volunteering as a teacher in Kolkata, India. In India, she worked with young children who had been denied access to school due to their socio-economic status, gender and ethnic background. It was here that she witnessed the transformative power of education in creating a more equitable and just society. This experience developed her interest in educating for social justice, democracy and equality. 
Maeve is also involved in a number of youth-led initiatives in her home country of Ireland, including President Michael D. Higgins' "Being Young and Irish" campaign and the US Embassy Ireland Youth Council. Due to her involvement with activism and volunteer work, Maeve became the first Irish recipient of a scholarship to attend a leadership exchange program at the United Nations Information Center, Panama. She was also an active participant in the EU-CoE youth partnership conference "Youth in 2020 – the Future of Youth Policies" where she worked on youth policies relating to learning and inclusion.