Marie Voisin
Learning experience coordinator, OpenClassrooms

France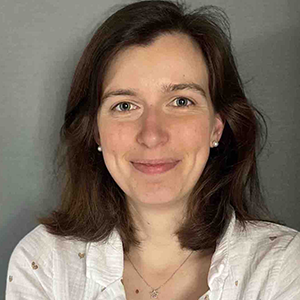 Marie is a Learning experience coordinator at OpenClassrooms, an online school serving 300,000 students worldwide each month and aiming to make Education Accessible. As a Learning designer, she plays a critical role in driving pedagogical innovations and ensuring that learners are at the center of the educational experience.
Over the past six years, Marie explored a variety of Educational systems, ranging from Higher Education to the EdTech environment. She worked as a Learning designer in the regional Board of Education and in a higher education center. Then, she spent nearly two years at the University of Caen in Normandy, during the Covid-19 pandemic, helping teachers facing the challenges of this crisis and rethinking the way we teach online, in blended environments, and in classrooms.
Her commitment to social impact is not just limited to her professional life. She also volunteered in schools in India and Cambodia in 2011 and 2013. She truly believes in the power of Education to transform lives and communities, and she is always seeking out new opportunities to make this happen. Today, during her free time, she also volunteers as a mentor for an association tackling social inequalities, preventing school dropouts, and helping students find their professional pathway.
She graduated in Learning Design from La Sorbonne University but she also studied foreign languages and got a Master's degree in Cognitive Sciences and Natural Language processing.