Dr. Mary Pigozzi
Executive Director, Education Above All, Educate a Child

United Kingdom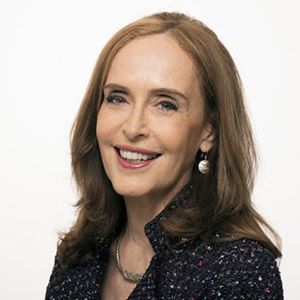 Dr. Mary Joy Pigozzi is Director of Educate A Child. Before joining EAC, she served as Senior Vice President and Director of the Social Change and the Cross Sector Solutions Groups at FHI 360 where she oversaw work on international exchanges, the application of technologies, civil society and governance, social marketing, gender, knowledge management, energy, the environment, and economic development. Previously, she directed the Global Learning Group of the Academy for Educational Development. She joined AED in 2006 from UNESCO headquarters in Paris, where she was Director of the Division for the Promotion of Quality Education. Before that she was Senior Education Advisor for primary education at UNICEF and responsible for the development of both the UN system-wide Girls' Education Initiative and UNICEF's global Girls' Education Programme.
Dr. Mary was also responsible for directing the Non-Formal Information Center at Michigan State University where they coordinated a network of NFE educators from over 100 countries.
Dr. Pigozzi's expertise ranges from early childhood interventions to junior secondary school and higher education, and includes both formal and non-formal approaches. She has extensive field experience in over 70 countries.
She was born and raised in Botswana and educated in Botswana and Zimbabwe through secondary school. She earned her doctoral degree in education in the US. Dr. Pigozzi has been on the faculties of Indiana University and Michigan State University and has experience in the public and private (both profit and non-profit) education sectors. She works professionally in French.