Max McCabe
Chief of Staff, Education Outcomes Fund

United Kingdom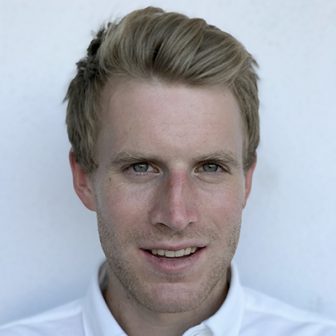 As a former teacher and an ambassador for Teach First, Max understands inequality in education and the power of teaching to improve lives. His work in Liberia for Rising Academies brought home the global inequity in education and his belief that we cannot continue with a status quo that is failing children around the world. He is dedicated to improving the quality of global education.
Currently, Max is Chief of Staff at the Education Outcomes Fund (EOF), a UNICEF hosted fund to improve learning and employment outcomes, with a focus on the most disadvantaged. EOF programs tie funding to measurable results and create a new form of partnership between governments, donors, implementing partners and impact-investors. As a member of EOF's leadership team, Max supports the breadth of their work to improve education for 10 million children and young people.
Alongside his EOF role, Max is developing a movement in the intersection of Education and Climate. Working with a broad coalition of leaders from education, climate, politics and business, the aim is to harness education's power to fight climate change, to ensure the two most important challenges for humanity are tackled in unison.
Max studied at the Institute of Education, University College London and achieved First Class Honours in Economics and Politics at Queen Mary University, London, where he was awarded the Krystyna Renner and Lord Smith of Clifton prizes. Before moving into education, Max held various senior commercial, marketing and strategy roles within a global consumer goods company.