Memoonah Zainab
Student, Hamad bin Khalifa University

United Kingdom, Pakistan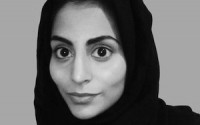 Maymunah is a British national who earned her Law degree in the UK and was subsequently called to the Bar in 2012. She worked actively in her community, providing free legal advice, working alongside several organizations serving the needs of the local Muslim community and was a member of a long-running television discussion show. 
In addition to working as a legal advisor, she has worked as a teaching assistant and mentor to students in inner-city UK schools, often working closely with refugee and asylum-seeker pupils. She found this experience particularly rewarding and is interested in further working with organizations that tackle the problems of education in the developing world. 
Earlier this year she was invited to speak at the TED-X Education City event in Doha where she delivered a speech on "branching out". Maymunah moved to Qatar from the United Kingdom last year and is currently completing her Master's at the Qatar Foundation, Faculty of Islamic Studies.