Naa Ayeleysa Quaynor-Mettle
Senior, Science degree in Business Administration of Ashesi University College

Ghana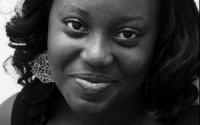 Naa has a Bachelor of Science degree in Business Administration from Ashesi University College, Ghana.
 
In 2011, she worked on a community service project that involved mentoring youngsters, mainly girls, at Junior High School level, in the town of Berekuso. She is also a volunteer with the Sub-Saharan Education Fund, a US-based NGO in Ghana, which seeks to improve access to good quality education in the most deprived areas in Accra. In her sophomore year, Naa hosted a Saturday Live TV show called "Young Adultz" that aimed at giving young people a platform to get their points of view across to policy makers and others. She also served on the student government as the Welfare Chairperson of the Ashesi student council, where she ensured the health, safety, physical, emotional and academic welfare of students both on campus and in the residence halls. In April 2012, she interned with Goldman Sachs International during the spring internship program in the United Kingdom.
 
Naa loves to travel, eat good food, work with the media, watch movies and sleep in her spare time.
 
As a representative of Learners' Voice, Naa took part in the eLearning Africa conference in Cotonou, Benin, on May 23-25, 2012.