Noor Al Kobaisi
Program Officer for Qatar Operations, Silatech

Qatar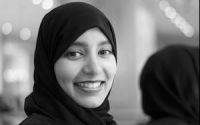 Noor currently works at Silatech, in Qatar Country Operations, a non-governmental organization established by her Highness Sheikha Moza bint Nasser in 2008. Before joining Silatech, she worked in Communications at Sidra Medical and Research Center for a year.
In 2013, Noor graduated from Georgetown University, School of Foreign Service in Qatar, majoring in International Politics. She also received a Certificate of Arab Regional Studies. Noor wrote an extensive thesis concentrating on local family laws.
Noor was born in Qatar and brought up in the United States. As the daughter of an Ambassador, she lived in many different countries, several of them she considers to be her second home. She received her high-school diploma from the Anglo-American School of Moscow in Russia. She lived there for approximately five years.
Noor continues to focus on her writing. Family is her main priority. Her son Ahmed is a toddler and is beginning his own journey through education.