Sarah M. Kamal AlEmadi
International Affairs Graduate

Qatar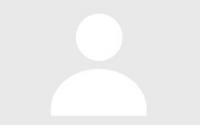 Sarah was born in Qatar. She graduated from Qatar University in International Affairs in June 2013. She chose to specialize in Culture, Heritage and Society (as a minor) based on her interest in Qatar's aspiration to strike a balance between driving contemporary development and preserving local traditions. 
Since she was little, Sarah has been passionate about fashion. This led to her writing her graduation paper on the flapper image of slenderness, high heels and cosmetics as the first example of mainstream youth subculture in the United States that distinguished between the older and younger generation of women in the 1920s. 
Since graduating, Sarah has devoted her time to learning French as a third language. She was able to practice her French when she visited Paris with her family last summer. She is currently a Mathaf Voices member and a participant in The First Arab League Summit at Qatar University.