Vy Nu Tuong Ton
Student of Ho Chi Minh City Open University

Vietnam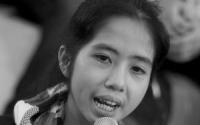 Vy is a young woman who is passionate about education. Her dream is to one day lead an educational institution, helping to teach values and encourage top-down and bottom-up innovation in the Vietnamese education system. 
 
Though still at university, she already has media-related experience, such as writing short stories for magazines, working as an intern for Tuoi Tre (the most popular official daily newspaper in Vietnam), being Editorial Manager of The FFL Journal at her university and Vice President of the Vietnam New Media Group. She believes the power of the media can provide significant support for social innovation and especially innovation in education. Thanks to the Learners' Voice program, she recognized that education was her strongest center of interest.
 
As a Vietnamese participant in the Mekong Peace Journey, a training session for youth in the Mekong sub-region countries, she engaged in conflict resolution and peace building, discovering the deeper practical, grassroots issues in local community life. She contributed to education-related activities and the preservation of culture.
 
Her motto is "Live and learn", she keeps an open mind, and she continues to explore her principal passion – education.