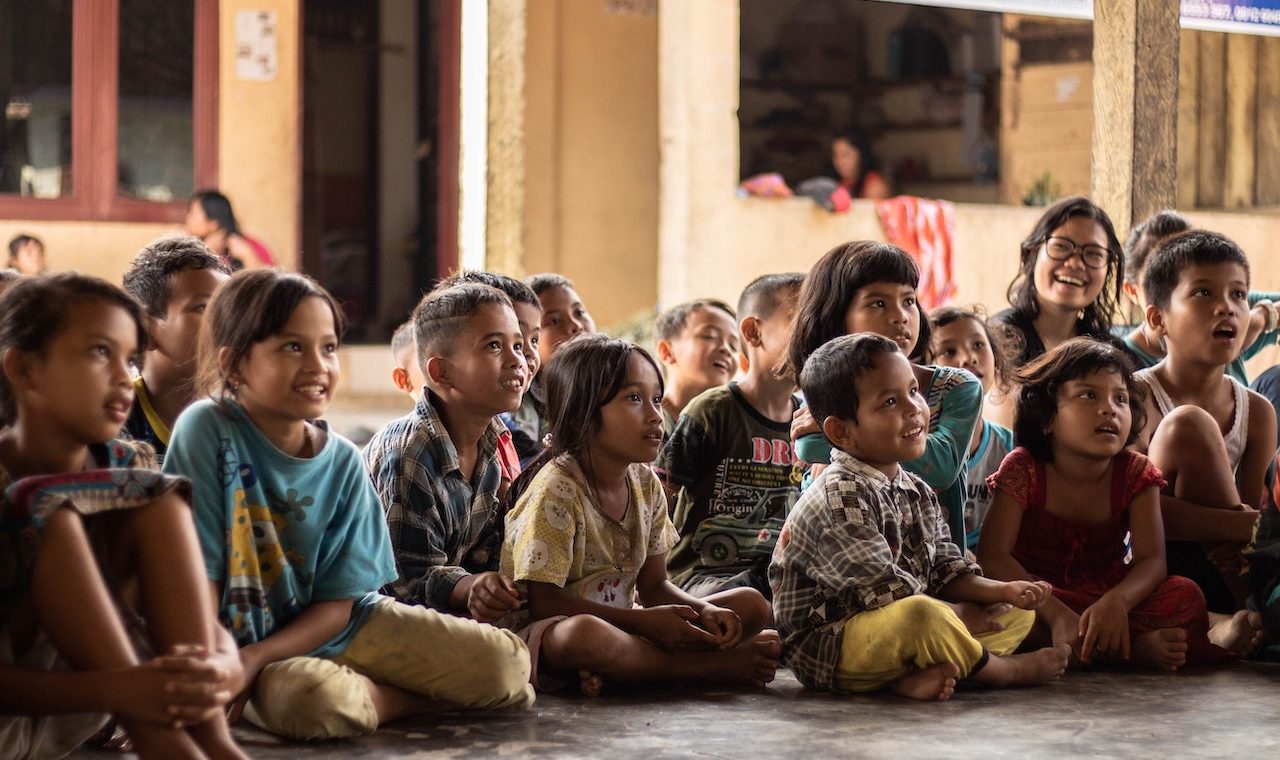 'Civilization is a race between education and catastrophe.' – H.G. Wells
Over 1 billion children are out of school in over 140 countries around the world due to COVID-19. Schools, teachers and governments have responded in creative ways to ensure students continue their education during this difficult time. EdTech companies are offering their products for free to support online learning. Though students need to be motivated and have the infrastructure to access the learning content. School closures have disproportionately affected the most disadvantaged students, who often do not have the devices or home environment to effectively transition to online learning. 
The risk of children falling behind
Existing inequalities in children's physical and mental health, educational attainment and living conditions will worsen as a result of the crisis. A recent Teach First survey showed that only 2% of teachers working in the most disadvantaged schools believe their pupils have adequate access to online learning and are therefore at risk of falling behind. Children from better-off families are spending 30% more time on home learning than those from poorer families. 
Teachers to the fore
Teachers have invested significant time and resourcing into moving their conventional lessons to online platforms, demonstrating creativity and adaptability in the process. Teachers are an untapped source of innovation in schools and should be recognised for their work. For example, Nesta's Classroom Changemakers Award identified 15 teachers in the UK who are building their students' creativity and problem-solving skills through their maths and computing classes. This approach can be extended across the entire curriculum.
Motivating students in this new era
What motivates students to persist in their learning? Student choice, agency and autonomy are crucial to prepare them for life-long learning.
What evidence is there that technology will improve educational outcomes? As Rose Luckin, Professor at University College London, says, "there are many reasons to worry about the prospect of scaled remote learning". How best to measure what works and why is just one aspect of our current work at Nesta as we test and learn what has been effective during the pandemic, where the biggest online learning experiment is in progress.
Purpose of education
Preparing students for the workforce is not enough. Education should shape better citizens to sustain themselves, others and the planet. It should help learners to develop the knowledge, skills, values and attitudes they need to adapt to a fast-changing world. Nesta is calling for a broader, fairer and smarter education system which makes better use of technology, people, data and evidence. The most important challenge here is to create equal access to any new system for the entire student population. 
Role of the wider community
Learning does not happen solely within the confines of the classroom. Parents and the community have a crucial role to play in supporting learners on their quest for knowledge. A great learning environment promotes curiosity, collaboration and reflection. For example, School21 in the UK gives learners an opportunity to apply what they have learned to real-life problems in their community, present their ideas to decision makers and improve from feedback. It is not just about learning facts, theory and formulae but being able to apply that knowledge.
Preparing for the future 
The best education systems in the world recruit the best teachers and continuously invest in their skills. For example, in Singapore, Estonia, Australia and Finland teachers support and encourage creativity and critical thinking in their students. In these systems, teachers use technology to complement learning, work on developing a growth mindset in learners and provide opportunities for interdisciplinary, real-world problem-solving. Policymakers and civil societies need to find ways to empower teachers to drive change, and emphasise collaboration and creativity to ensure fairness in education. For example, in Finland education policy encourages collaboration not competition; it guarantees equal opportunities and good public education for all while facilitating network-based collaboration between schools and non-governmental associations and local communities.
What does success look like? In 'Education 2030', OECD sets out the competencies necessary to transform our society and shape our future. As a society, we need to have a shared understanding of what values we want and how these values manifest in our words and actions. Policymakers need to enshrine these values for our teachers and learners, encouraging both to experiment, learn and grow. 
In order to address inequality within the education system, curriculum, assessment and teaching methodologies need to complement each other. Key skills and values should be around collaboration, interdisciplinary learning, risk-taking, resilience and creativity. 
How do we get there?
How will schools rebuild post-COVID-19? What is the role of schools in an uncertain world? Vital issues involved in this conversation are around equality of learning opportunities, emotional resilience for learners and use of evidence-based technology solutions. The factors that will help us to achieve this are: 
Change is possible. Karanga, the global alliance for social and emotional skills, states that we can collectively achieve a better future. We need an education system fit for the 21st century; one that emphasises the skills, values and knowledge needed to adapt to a new world. 
Accelerating Action for System-Change in Education