Reimagining Education for a Better Future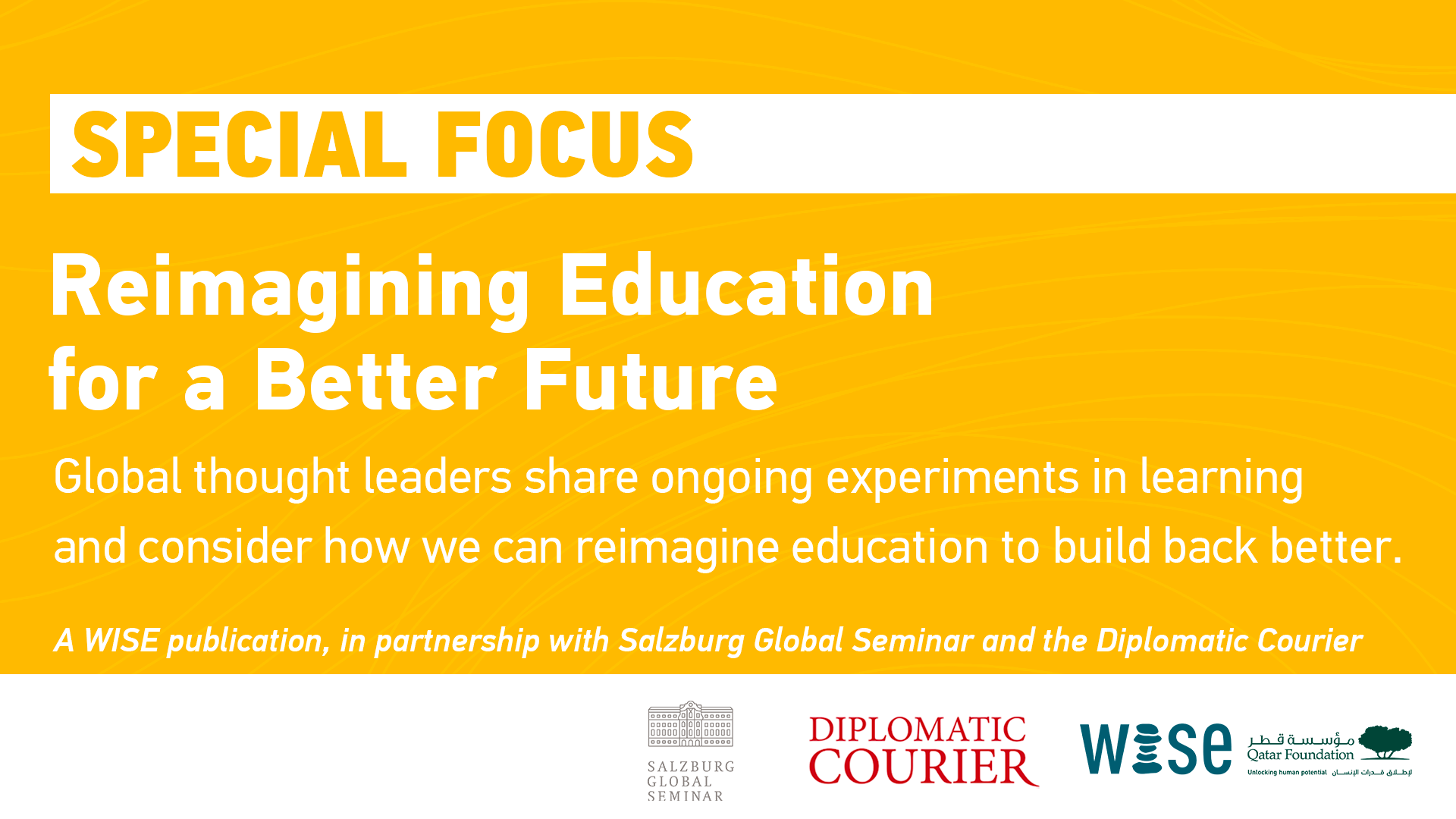 Welcome to Part II of the Education Disrupted, Education Reimagined e-book series.
In April 2020, WISE launched the Education Disrupted, Education Reimagined virtual convening series in partnership with Salzburg Global Seminar on the impact of COVID-19 on global education. Interest in the series has far exceeded expectations, with events in April and June bringing together more than 3,000 participants from 98 countries, with thousands also participating via social media. The third and final online symposium will take place in September.
To help capture the immense momentum these events have generated within the WISE global community, WISE will publish a special edition e-book, titled Education Disrupted, Education Reimagined: Thoughts and Responses from Education's Frontline During the COVID-19 Pandemic and Beyond.  The book will be released in parts throughout July, August, and September 2020.
Part two, Education Reimagined features articles and op-eds from thought leaders from around the world who participated in WISE's second event in June. Experts and global thought leaders like Marc Brackett, Andreas Schleicher, Vishal Talreja and others consider how we can reimagine education for a better future.