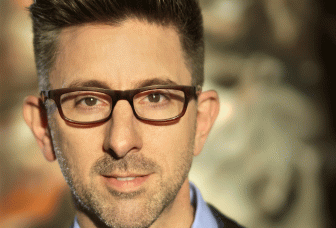 Share this episode
This episode is the third and final of the Unmute Education limited series dedicated to raising the volume on the education conversation in the leadup to the WISE 2021 Global Summit taking place in Doha, Qatar and online on 7-9 December 2021.
Featured in this podcast is Marc Brackett, author of Permission to Feel, and the founding director of the Yale Center for Emotional Intelligence and a professor in the Child Study Center at Yale University. Marc has published over 120 scholarly articles on the role of emotions and emotional intelligence in learning, decision making, creativity, relationships, health, and performance. He is the lead developer of RULER, an evidence-based, systemic approach to social and emotional learning that has been adopted by more than two thousand schools, pre-K through high school, across the United States and in other countries.
Tune in to this third and final episode of the Unmute Education limited series to hear Marc Brackett's discussion alongside host and CEO of WISE, Stavros Yiannouka discuss the insights of Marc's book Permission to Feel, Marc's own emotional makeup, the impact of the pandemic on our understanding of social-emotional learning, the roots of emotional neglect in Western philosophy, and many more topics.
Relevant links:
Follow Marc: twitter.com/marcbrackett
Permission To Feel: www.marcbrackett.com/about/book-per…ssion-to-feel/
RULER: www.rulerapproach.org