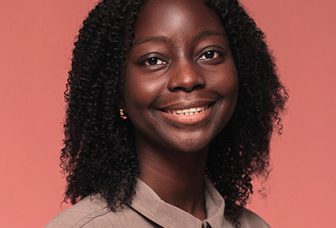 Share this episode
This episode is the first of the Unmute Education limited series dedicated to raising the volume on the education conversation in the leadup to the WISE 2021 Global Summit taking place in Doha, Qatar and online on 7-9 December 2021.
Featured in this podcast is Victoria Ibiwoye, is the Founder of OneAfricanChild, a youth-led organization with a mission to create opportunities in underserved communities and unleash the potential in young people through global citizenship education programs. She also served as the Youth Representative of the SDG-Education 2030 Steering Committee.
As the world slowly emerges from the shadows of the COVID-19 pandemic, it is important that we not only take stock of the largely negative impact on education with the prolonged lockdowns and school closures, but also look ahead to the challenges that confront us, most of which long predate the pandemic, and the opportunities that are becoming available to solve some of the world's most intractable challenges, not least of which is the promise of universal quality education enshrined in the UN's Sustainable Development Goals.
As a global community, we have gone long on ambition, whether it be the 17 SDG's or the aspiration to limit global warming to below 1.5 degrees Celsius, above pre-industrial levels. However, more often than not, we have fallen short on execution. Not surprisingly, young people have noticed this discrepancy, and in growing numbers have embraced civil society activism demanding meaningful change. Activism, although necessary, is unfortunately not sufficient to bring about desired outcomes. It needs to be accompanied by action.
Tune in to this first episode of the Unmute Education limited series to hear Victoria Ibiwoye's discussion alongside host and CEO of WISE, Stavros Yiannouka tackle youth leadership, One African Child, and many more topics.
Relevant links:
One African Child: oneafricanchild.org
Follow Victoria Ibiwoye: twitter.com/victoriaibiwoye