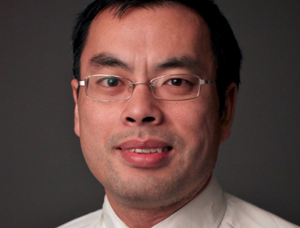 Share this episode
Berlin Fang is an education columnist and currently serves as the Director of Instructional Design at Abilene Christian University. His major interests are faculty acceptance of educational technology, the diffusion of innovation, managed change, academic integrity, the ethnography of technology use in higher education, and cross-cultural comparisons of education. Prior to this, he was the Associate Director of North Institute at Oklahoma Christian University, Instructional Design Specialist for Marshall University, and program manager for the American Management Association (China). He graduated from Syracuse University with an M.S. in instructional design and Nanjing University with an M.A. in English Language and Literature.
In this episode, we sit down with Berlin to discuss China's post-pandemic priorities for the future of education.
China is the world's most populous country and its second-largest economy. Current growth trends suggest that China is poised to overtake the United States as the world's largest economy within the next 6-7 years. China has a long and rich tradition of formal education that can be traced all the way back to the Han Dynasty. Coming out of the pandemic, will we see a transformation in China's long-rooted education system? Berlin Fang helps us navigate these emerging trends and paint a picture for what the future holds for China's role in education.
Relevant links:
Berlin Fang's website: berlinfangblog.wordpress.com

Ten Common Myths about Educational Innovations: bit.ly/2UT08Vs