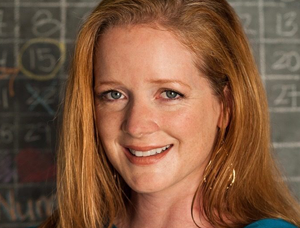 Share this episode
Africa is the birthplace of humanity. The place where Homo Sapiens evolved language, built increasingly complex tools, and took the first tentative steps on a journey that would see our species populate the entire world.
If Africa represents humanity's distant past, it also, in many respects, represents its future. Most of the world's growth in population today, and for the foreseeable future, is taking place in Africa.
The UN projects that by 2090, around half of all children under the age of 15 will be in Africa. It does not take a giant leap of the imagination to conclude that the education of those children is of crucial importance, not just for the continent itself, but for the entire world.
To help us understand the state of education in Africa, President and Co-Founder of NewGlobe, Shannon May joins Host and CEO of WISE, Stavros Yiannouka, in conversation.
NewGlobe is the largest supporter of technology-enabled schools across Africa, supporting national and state governments and communities across the continent.
Tune in to hear Shannon discuss the overall state of education in Africa pre-pandemic, education responses to the pandemic, parental engagement, the status and appreciation of teachers, and many more topics, including a special section towards the end featuring Education Editor of the Financial Times, Andrew Jack reflecting on the conversation.
Relevant links:
NewGlobe: newglobe.education/
Follow Shannon May: twitter.com/drshannonmay?lang=en
Follow Andrew Jack: twitter.com/AJack?s=20
Financial Times Education: www.ft.com/education