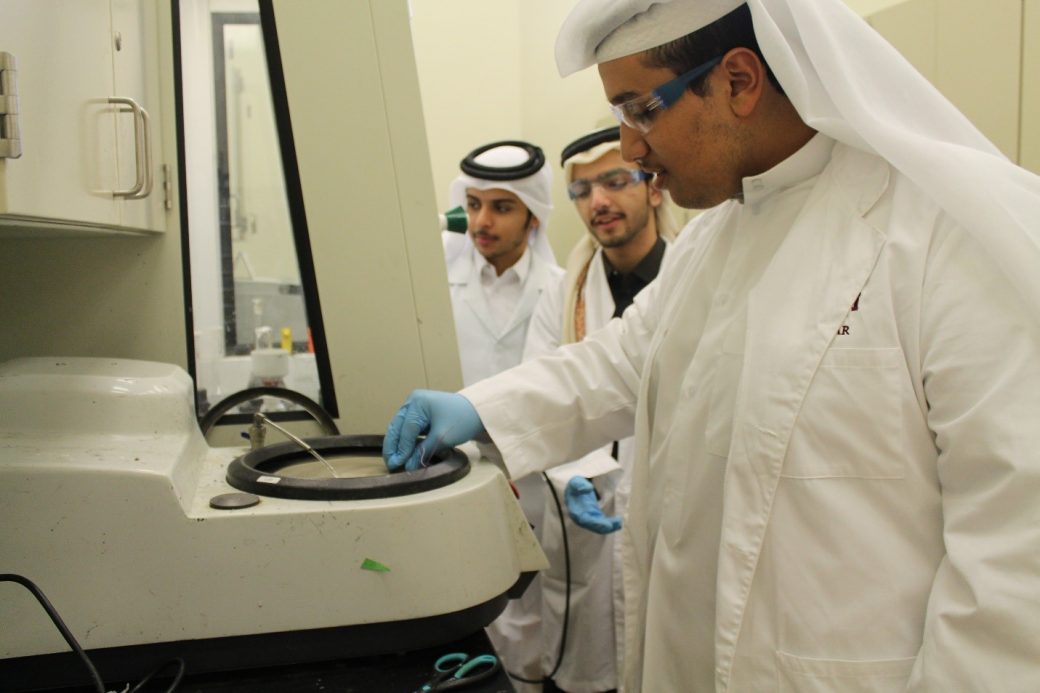 About the Project
This project is one of the 2015 WISE Awards winners.
Al-Bairaq is an informal STEAM educational program that enriches and empowers the National youth, aligning to the goals of QNV2030 and contributing to the knowledge-based economy. The project pioneers in enhancing students' STEM based competencies through innovation, entrepreneurship, and applied research. Al-Bairaq paves way for the students by mentoring and aspiring them to follow their passion towards careers in science, research & innovation.
Context and Issue
The background of Al-Bairaq was built on the diverse scientific studies performed to understand the decline in STEM interest in Qatari students, leading to low academic achievement according to international curriculum standards. However, the project also performs research in diverse pedagogical approaches that were experimented in enhancing the student engagement in STEM fields. Moreover, the project also targets on creating programs to curb the lower participation of Qatari students in high impact scientific research and technological productivity.
Solution and Impact
Al-Bairaq aims at immersing K-12 students in hands-on scientific activities and practice in order to build appreciation, understanding the work of scientists and researcher and offering them new career pathways in STEM domains. Established at Qatar University, Al-Bairaq is open to all school students with a wide variety of STEM programs following a transdisciplinary educational model. While high school students perform high impact research at the university research laboratories, the primary and preparatory students are offered workshops to enhance their creative innovation and problem solving skills. The program carries out STEM workshops covering different areas in material science, sports materials, ICT applications etc. Al-bairaq has also initiated a STEM Digi-learning model to promote the integration of digital technology into STEM education through diverse virtual STEM courses. At the end of each workshop/ course, students display their learning outcomes to an audience honored by eminent experts from academics, industry and government for a critical feedback and review. Students participating in Al-Bairaq program gain self-efficacy in life skills as well as leadership and problem-solving skills. Working alongside with researchers under their mentorship, the participants nurture analyzing and interpreting dispositions, and most importantly, innovating new products. 
Assessment and evaluation were carried out to measure the impact and attitudes of school students towards pursuing science majors at university level. Research data indicates that the program has been effective in achieving its goals in encouraging students to consider scientific careers. Based on their successful accomplishments in designing effective online STEM courses, Al-Bairaq has developed a STEM based learning framework for online courses, which was published in high impact factor journal. The numbers of students and schools participating have grown from fewer than 243 students and seven schools in 2010-2011, to more than 7542 students and 456 schools by 2021. Al-Bairaq students have outshined on multiple global scientific research & innovation platforms by bagging 17 International and 27 national awards, while the project was recognized with 7 international awards besides WISE award 2015.
Future Developments
Due to the success of the program, with the continuing support of the partners, UNESCO Doha office and Qatari National Committee for Education, Culture and Science, and Qatar University, the program has led to the establishment of a new Independent center solely for "National Student Capacity Building". This center will open doors to effective integration of digitalization in STEAM pedagogies, thereby creating opportunities for students to race against the international education standards, ensuring better productivity in terms of research excellence and creative innovation.
May 26, 2015 (last update 06-08-2021)