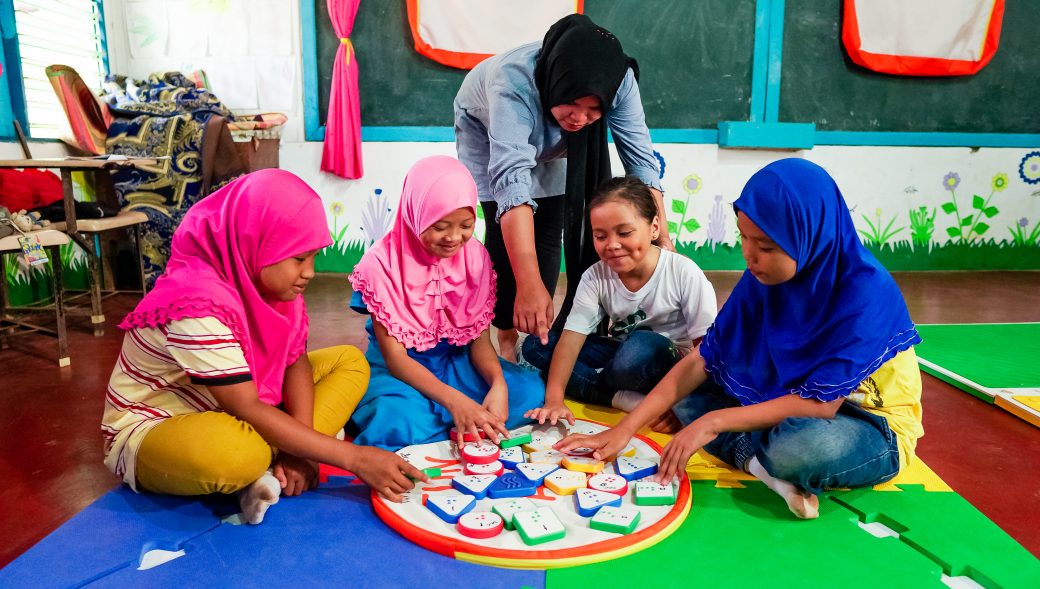 Reach and Match is a multi-award winning wholistic learning program that has been designed through focused research and user testing to support early childhood learning outcomes and the inclusion of children with disabilities in mainstream Early Childhood Education (ECE) services and preschools. Reach and Match ensures that the most vulnerable children are provided with inclusive quality pre-primary education that will prepare them for school and a successful education journey, giving then a fair chance to reach their full potential and for the world to fulfil its commitment to leave no child behind.
The Reach and Match program addresses critical gaps in the provision of inclusive quality early childhood education (ECE). The importance of early childhood development is reflected in the Sustainable Development Goal for education (SDG 4), specifically objective 4.2 that all girls and boys have access to quality early childhood development, care and pre-primary education so that they are ready for primary education. The link between quality early childhood education (ECE) and school readiness is significant. UNICEF (2019) reveal that children who have enrolled in at least one year of pre-primary education are twice as likely to be on track in early literacy and numeracy skills, more likely to develop the critical skills they need to succeed in school and less likely to repeat grades or drop out.
The Reach and Match program is an innovative, inclusive play-based learning program for children of all abilities. It enables children with disabilities to play and learn alongside their peers and to build the foundational physical, cognitive, language and social-emotional skills that support a child's wellbeing and learning journey. In developed countries, such as Australia, the United States of America, New Zealand, Hong Kong and the Netherlands, the Reach and Match program has a wide reach and is currently being implemented by educators, mobility instructors, physiotherapists, speech pathologists and teachers in a wide variety of educational settings, including preschools, specialist schools for children with sight and hearing impairment and other special needs, community libraries and targeted early intervention programs. Reach and Match has recently expanded its reach to support Inclusive Education (IE) and Education in Emergencies (EiE) in developing countries and countries affected by conflict throughout Asia and the Pacific.
A refined Monitoring & evaluation tool that is adaptable to any contexts. 
February 21, 2021 (last update 03-08-2022)