Bringing Learning Ecosystems to Life: What does it take?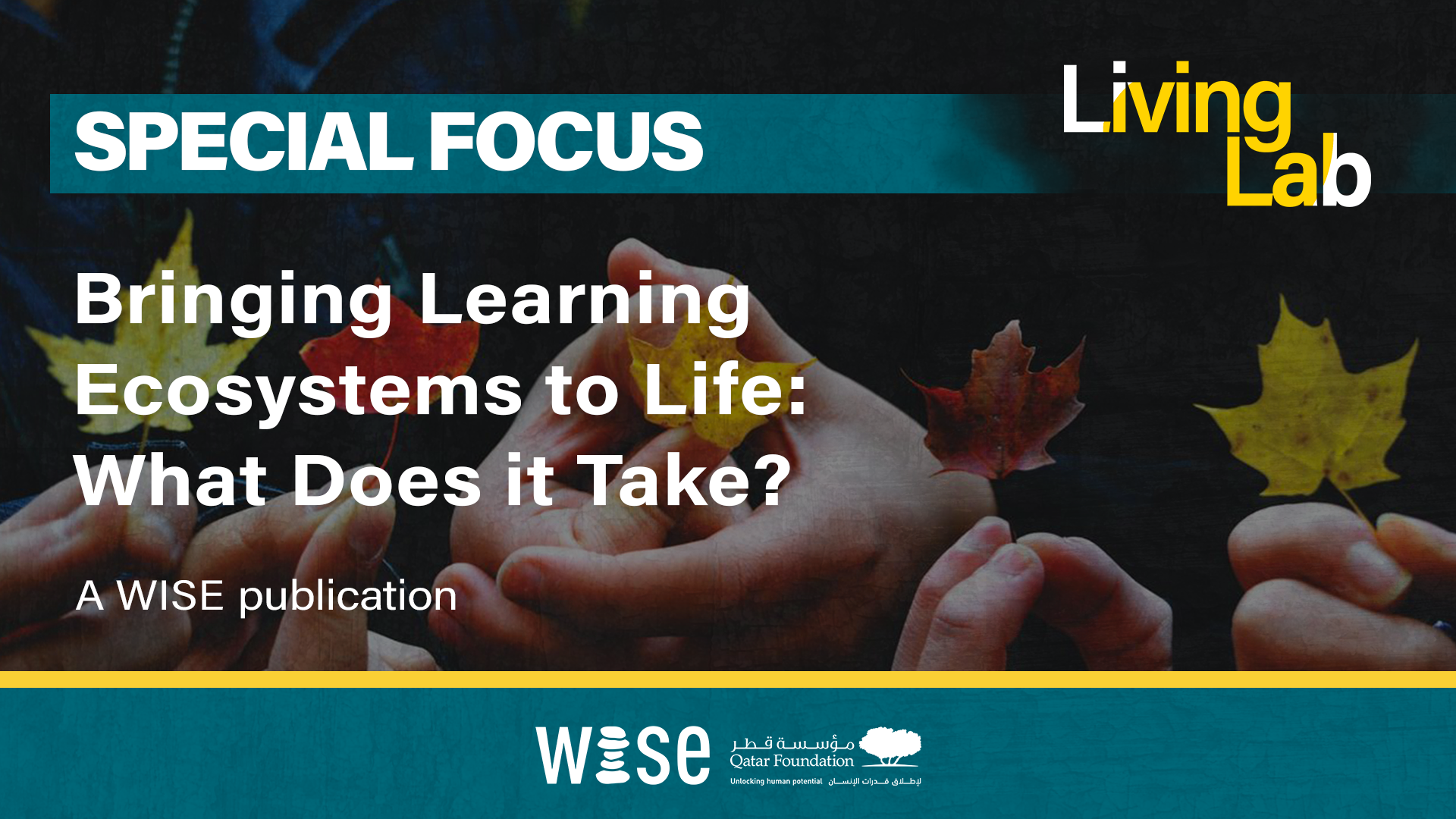 There is growing momentum and interest around the potential of Learning Ecosystems to transform the way we learn. However, there is still a knowledge gap on design principles and best practices in developing these ecosystems. 
As the WISE Learning Ecosystems Living Lab continues its journey in seeking to bridge this gap, we wanted to dedicate this Special Focus on designing and launching learning ecosystems.
Indeed, designing and building new learning ecosystems can seem intimidating at first glance. Where do we start? Which key components should we consider? What should be our strategy? Who should we include? How do we engage them?
For this Special focus, we have asked four leading Learning Ecosystems experts and practitioners to hone in on key elements of a successful Learning Ecosystem design process that are:
Assessing readiness towards Learning Ecosystems
Engaging communities in the advocacy and design process of a learning ecosystem
Building trust amongst the learning ecosystem community
Leading Learning Ecosystems with a stewardship approach 
This is the second of a series of special focus collections that will be released as part of the WISE Learning Ecosystems Living Lab Program launched in 2020. This collection on designing vibrant and useful learning communities will help practitioners to better understand the potential of place-based learning ecosystems in helping communities address critical education challenges and meet societal goals such as resilience and sustainability.