Annita Mashiri
Head Teacher and member of the CAMFED Association
Zimbabwe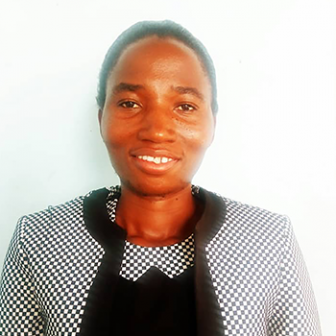 Annita Mashiri has been instrumental in establishing her local secondary school, leading on its construction, enrollment, management training, procurement, and communications. Despite a background of extreme poverty, she has committed herself, not only to improving her own life through education but devoting her life to the education and wellbeing of others.
Supported to go to school by CAMFED, and a member of the CAMFED Association of women leaders educated with CAMFED support, Annita has an intimate understanding of the barriers that marginalized children face in obtaining an education, as well as the teaching and learning challenges in under-resourced school systems.
Before becoming Head Teacher in 2017, Annita spent five years teaching and two years working as HIV/AIDS Program Assistant at the Department of Health and Human Services. She is passionate about career guidance, improving the quality of teaching and learning, and supporting school communities with health information.
Annita has a strong vision for girls' education globally and continues to use her lived experience to make a difference for the next generation of children. By further developing her leadership skills, she aims to scale her activism, plowing back the benefits of her education. She holds an undergraduate degree in Administration and a post-graduate diploma in Education.