Mr. Charles McIntyre
Co-Founder, EdTech Europe

United Kingdom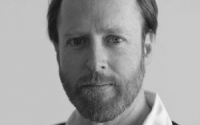 Charles' experience has been in building businesses in a number of industry sectors including: financial services, media, media tech and more recently online education. He co-founded IBIS Capital in 2003 in order to create a flexible, boutique investment bank that could both invest in, and advise companies and their shareholders. 12 years on and IBIS Capital has evolved into three distinct businesses; investment banking, venture capital and hedge fund management. Charles also sits on the Boards of a range of entrepreneurial companies in the media and education sectors.
Charles began his career with the investment banking arm of Apax Partners, one of the leading independent private equity firms in the UK where he helped build the company's media franchise. In 1998, together with other senior management, Charles spun off the investment banking arm of Apax Partners. Over the next two years the business was built up into a pan-European investment bank operating with offices in 7 countries.
In 2003, Charles co-founded IBIS Capital. Now in its 12th year IBIS Capital has established itself as a leading investment banking boutique focused on the media, media-tech and ed-tech sectors with over 60 corporate transactions completed. The company is also able to act as a principal investor both in the public and private markets.
In 2013, Charles started focusing on the e-learning and ed-tech markets and is responsible for a number of key industry initiatives including co-founding EdTech Europe, an annual summit for strategic players and investors interested in the online education market