Dareen Abughaida
Principal Presenter, Al Jazeera English

Canada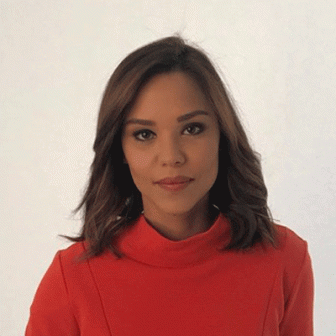 Dareen Abughaida is a Principal Presenter and journalist at Al Jazeera English, based in Qatar. Widely experienced across the international agenda, Dareen hosts Al Jazeera's flagship news bulletins, and programs.
Dareen has covered some of the worlds biggest news stories including Brexit, the death of Muhammad Ali, Palestine and Israel, the resignation of Pope Benedict, and Malaysia Airlines crash MH370.
She was also instrumental in the network's coverage of the Arab Spring Revolutions and continues to cover the aftermath.

 Dareen is also in demand as a moderator and conference host. She has moderated panels and hosted events in the Middle East and around the world. Clients have included the World Bank, the UN, Qatar Airways, the World Media Summit, the International Press Institute and more. As a certified trainer, Dareen also trains journalists, media colleagues, and corporate clients on how to enhance both their on-air and off-air media and communication skills.

 Dareen's portfolio includes voiceover work on long format documentaries and short promos. Educated in Canada, Dareen has also been an anchor for Bloomberg, CNBC and Dubai TV.