Ms Dina Pasic
Head of Programs, WISE

Qatar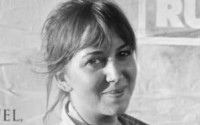 Dina Pasic is Head of Programs at the World Innovation Summit for Education (WISE). In her role she manages all aspects of the Learners' Voice Program and the WISE Awards.
Prior to joining WISE, Dina was a researcher at Reach Out to Asia, a Qatar Foundation initiative, in its International Programs department and at Al Jazeera English on the program 'Inside Story'.
Dina received her MSc in Human Rights from the London School of Economics and Political Science and her BA in International Relations from the University of Leicester. She is an alumna of the Young Leaders Program from the Global Institute for Tomorrow. Dina is passionate about social justice and the role education can play in addressing global human rights challenges. She has been involved in grass-roots projects seeking to address the rights of migrant workers in Qatar as well as extensive volunteer work as a teacher in Katsikas refugee camp in Northern Greece.