Edcel Artificio
Data and Impact Assessment Manager, Teach for the Philippines


Philippines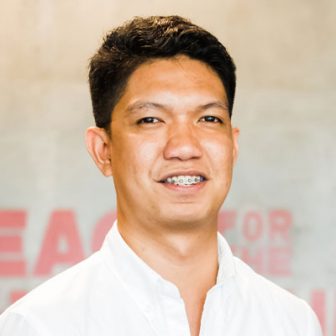 With the belief that quality education goes beyond the classroom and should be everyone's priority regardless of one's background, Edcel strives for a career in education reform that has a holistic view of the system both from the top-down and the bottom-up, while continuing to contribute to education programs that make a significant positive impact. He began his career in education as a public school teacher at Kamuning Elementary School in Quezon City; after which, he joined the Department of Education's Policy Research and Development Division where he trained personnel on policy development, assisted in developing the agency's monitoring and evaluation framework and establishing the agency's research portal. 
Having seen both how policies are created from the top and how they are implemented on the ground, Edcel found a middle ground as a Data and Impact Assessment Manager at Teach for the Philippines, a non-profit organization that seeks to expand access to quality education for all Filipino children. Here, he applies his skills and unique experience to establish policies, mechanisms, and systems that aid in measuring the success of education interventions that are para sa bata at para sa bayan (for the children and for the nation).
Edcel finished his degree in Computer Engineering from the Polytechnic University of the Philippines and his post-grad in Master of Technology Management at the University of the Philippines Diliman.