Enayat Nasir
Program Coordinator, Aid Afghanistan for Education
Afghanistan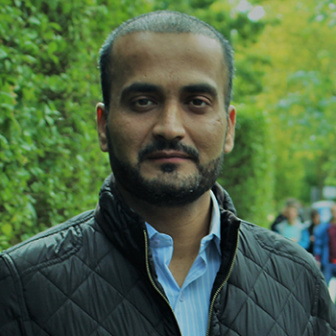 Enayat Nasir is a distinguished advocate for equal and inclusive education. He has been extensively involved in policy development, strategic planning, research and reform planning with numerous educational institutions in various capacities. He has an extensive engagement in national, regional and international educational platforms, and devoting his efforts to promote equitable and quality access to education across the globe.
He has successfully initiated, led and implemented numerous advocacy plans and educational programs across Afghanistan, that granted access to tens of thousands out of school children and marginalized women.  His work is highly recognized, both nationally and internationally. For instance, The Accelerated Education Program "AEP" under his leadership received in UNESCO's International Literacy Prize in 2018, and it is now expanding as a national model across Afghanistan. 
Enayat is pursuing his strong commitment to empowering the highly marginalized sector of society through education. He feels responsible for making a difference through education to overcome the current societal challenges. Based on that, he believes in an inclusive society, where both males and females have equal access to education and development.