Gilbert Doumit
Managing Partner, Beyond Reform & Development Group

Lebanon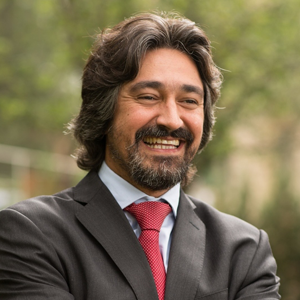 Gilbert Doumit is the Managing Partner of Beyond Reform & Development (BRD/I Group), a regional consulting firm and a social business specializing in policy research, public administration consulting and capacity development. Following a successful career in private sector management consulting, Gilbert now and for over a decade continues to advise and consult policy makers, public institutions, UN agencies, and international organizations in more than 10 countries in the MENA region. Gilbert's expertise in education ranges from design of education policies, promotion of education innovation and building university professors' capacity in experiential and entrepreneurial teaching. Gilbert facilitates a leadership course at Yale University within the Masters in Advanced Management program, and at Yale Center in Beijing. He also teaches Social Entrepreneurship at Saint Joseph University, as well as at IHEC university graduate program in Tunisia.
Gilbert was selected as a 2008 Yale World Fellow. He is a founding member of Injaz Lebanon, the most leading organization in introducing entrepreneurship and life skills education in schools. He has been a renowned speaker in regional and international platforms such as the UN, World Bank, ILO, Fletcher School and Yale University. He has been a regular contributor to CNN Arabia, Huffington Post, Stanford Social Innovation Review and Assafir.
He holds an MBA from École Superieure des Affaires, a Higher Diploma in Advanced Management from École Supérieure de Commerce de Paris, a BA from Saint Joseph University in Community Organizing, and a BA in Business Administration from Notre Dame University.