Grace Maina
Senior Deputy Director, Curriculum and Research Services, Kenya Institute for Curriculum Development

Kenya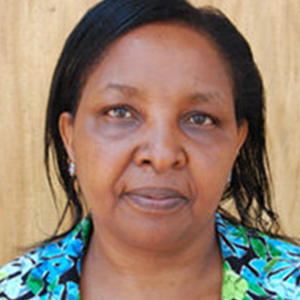 Currently Deputy Director and Curriculum Specialist in charge of Special Needs Education (SNE). Pertinent and Contemporary Issues (PCIs)/Cross Cutting Issues in the curriculum and Alternative Provision in Basic Education (APBET).

She is an Education and Life Skills Education Consultant , Trained Disaster Risk Reduction Educator (IGAD member States),Value-Based Education and Parental Empowerment and Engagement Coordinator at KICD, Author, Career Counsellor and Mentorship Consultant, Psychometrician, Seasoned Educationist, Passion in mentoring young people, Marriage and Family life Educator, Sits in international Advisory committees and conferences on Peace Education and Education in Emergency, Internationally trained on Human Sexuality and HIV and AIDS and AIDS, Part time lecturer in Universities, consults for International and local organizations (State and Non-State) and Universities. Trainer, Facilitator, Mentor and Researcher in Education and Psycho social issues.
Formerly a High School Teacher in Kericho and Nairobi, Traveling Secretary with FOCUS at Kenya.