Dr. Hector R. Martin
Chief Product Officer, Science Bits Inc.

Spain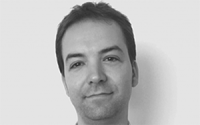 Hector R. Martin, Ph.D. is the Educational Director at the International Science Teaching Foundation and the Chief Product Officer at Science Bits Inc.
He has over ten years of experience developing educational projects aimed at empowering teachers and learners with tools and methodologies for a twenty-first century education. He has served as an educational advisor for schools, organizations, and governments throughout Europe, America, and UAE.