Ibrahim AlSafadi
CEO and Co-Founder, Luminus Group
Creator, Super Revolutionary Model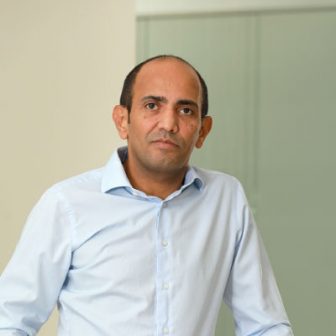 Ibrahim, a refugee from Gaza born in KSA, is a social impact entrepreneur who is passionate about improving the lives of people and empowering vulnerable groups including youth and women. At only 42 years old, Ibrahim has founded 20 companies, across 14 sectors, in 5 countries, employing over 2,000 people full-time.
He has committed his life to fulfilling his belief in everyone's right to access affordable, quality, demand-driven education that leads to improved livelihoods. He co-founded Luminus Education in 1999, a globally recognized educational institution that educated over 100K learners, raised USD 90M in funding and provided 24K scholarships (for 11K women, 9K refugees).
Since May 2021, Ibrahim has been focused on the development of his new digital-first seminal model that is grounded in evidence and cumulative learning. The new model provides a holistic practical learning and wellness journey to improve lives. It will disrupt the education system and empower millions of learners through a lifelong learning journey.