Mr. Jonathan Even-Zohar
Director of EUROCLIO

Netherlands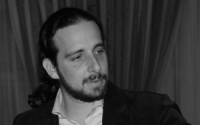 Jonathan Even-Zohar, NL, (M.A.), is Director of the European Association of History Educators (EUROCLIO). He has a degree in history from Leiden University, with a focus on world-historical perspectives in history education, and an honorary Crayenborgh-degree in Islam and Europe. 
Between 2006 and 2013, Jonathan worked as a project manager at EUROCLIO. During this time he coordinated history education projects in Bulgaria, Cyprus, the former Yugoslavia and Turkey and made several visits to these countries. The work included the practical preparation of seminars and workshops and the processing and dissemination of the results through financial, methodological and practical reports. He has been heavily involved in the funding for – and execution of – European-wide history education conferences, projects and training programs, including the EUROCLIO annual general assembly. 
Jonathan has presented his school textbook research at conferences around the world, including events in the Netherlands, Germany, the UK and the USA. Recently he presented his paper "How to Teach History Responsibly: War Education to Peace Education" in New Orleans.
In 2010 Jonathan rose to senior managerial status at EUROCLIO and, in October 2013, became a Director of the association. At the secretariat, he is currently responsible for office and financial operations and staff coordination, as well as running the program History that Connects.