Luis Fernando Sanabria
COO, Fundación Paraguaya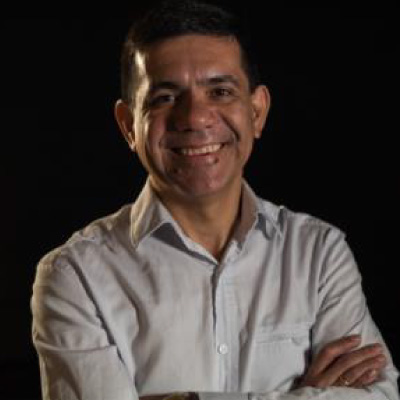 Luis Sanabria holds a law degree from the Catholic University of Asuncion and a Master's degree in Business Administration from the IAE of the Austral University of Buenos Aires, Argentina. He also holds a diploma in microbusiness management from the Golda Meir Institute in Haifa, Israel.
He has over 30 years of experience working at Fundación Paraguaya (FP). He oversees the operations of all FP programs: microfinance, poverty elimination, entrepreneurial education and self-sustainable schools in
Paraguay and other countries. He also exerts direct supervision to the office in Tanzania and programs in countries in Latin America, Africa and Asia where FP works.
Under his leadership, FP has received numerous awards: World Innovation Summit for Education (WISE) Prize (2009), GDN/Japanese Ministry of Finance prize for Most Innovative Development Project (2009), Nestlé Shared Value Prize (2012), ILO Good Practice in Youth Employment (2014), SPTF/Truelift completed a Microfinance, Social Performance Assessment assigning FP a grade of "Leader Milestone" achieving the highest overall score (2016) and Atlas Network's Think Tank Shark Tank (2022).
Sanabria has developed consultancies for the Inter-American Development Bank, the United Nations Development Programme, the Avina Foundation, the International American Foundation, among others.
Under the auspices of Avina and on behalf of FP, he developed the Organisational Development Evaluation System, aimed at evaluating development entities, and is the founder and first president of the College of Civil Society Organisations of Paraguay.
He has led the Tax Reorganisation Programme of the Municipality of Asunción between 1997 and 2001. He also held the position of Directorate General of Internal Administration of the municipality.