Dr. Mahmoud Triki
President and Founder of South Mediterranean University

Tunisia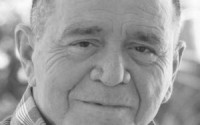 Dr. Mahmoud Triki is a Tunisian scholar and an entrepreneur holding a Bachelor degree from Washington U. in Saint Louis, an MBA from the American University in Washington D.C. and a Ph.D. from The Ohio State university in Columbus Ohio. He spent one year at Harvard Business school as a participant in the International Teachers Program. 
Dr. Triki taught at HEC Paris and at the University of Tunis as a Professor and then Dean of the Higher Institute of Management in Tunis. He founded in 1981 the "Mission Universtitaire et Scientifique de Tunisie (MUST)" to manage the Technology Transfer Program between North America and Tunisia. In 1993, he founded Pro-Invest, a consulting firm specialized in Education and Vocational Training. In 2002, he founded South Mediterranean University, first English speaking university in Tunisia of which he is currently President. 
Dr. Triki is married and father of three children.