Mr. Muhammad Salman Bin Mohamed Khair
Senior Research Associate, World Innovation Summit for Education (WISE)

Singapore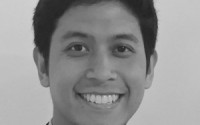 Salman is a Senior Research Associate at the World Innovation Summit for Education (WISE). He conducts education research and manages a portfolio of research studies and school leadership program, Empowering Leaders of Learning, in collaboration with global education leaders, to build the future of education in Qatar and worldwide. He is a co-author of the 2017 WISE research report, Developing Agile Leaders of Learning: School leadership policy for dynamic times.
Previously at Qatar Foundation (QF), Salman was a Research Associate supporting QF schools through research-based practices and system improvement to address the needs and outcomes of students with learning challenges. At Qatar University, he was involved in redesigning its Core Curriculum Program and research contributing to special education in the Arab region.
Passionate about improving the quality of teaching and learning of students with special needs, Salman began his career providing therapy to and teaching students with special needs in Singapore. His advocacy of individuals with disabilities sparked when he supported and developed initiatives in the school-to-work transition of students with autism at Pathlight School, Singapore, in 2010. Today, while learning about the development of education more broadly at WISE, he keeps tabs on its implications on special/inclusive education.
Salman is a Young Fellow of the Raisina Dialogue from the Asian Forum on Global Governance 2017 and a member of the Council of Exceptional Children. He holds a M.Ed. in Special Education from Qatar University and a B.A. in Psychology from National University of Singapore.