Naza Alakija
Humanitarian, Philanthropist and Global Education Advocate
Founder, SAGE Foundation

Iran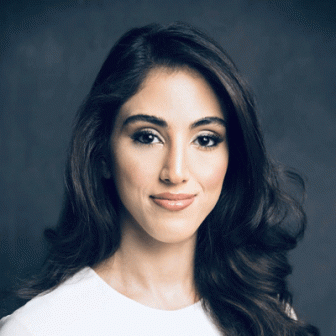 Naza Alakija is a humanitarian and philanthropist deeply committed to three areas of impact: education, empowerment of women and the girls and the environment. She believes a sustainable, prosperous and equitable world is within our grasp, if we can provide women and girls with the education they deserve, and lead communities towards an environmentally resilient future. 
As founder of the SAGE Foundation, she finds and funds grassroots movements with creative solutions to the climate crisis and beyond. She was recently named one of the 'Next Generation of Female Philanthropists' by Women Moving Millions. Naza is a board member of WHO Foundation, an Advisor for Unicef, and a partner of UNRWA. In her Advisory work, she has travelled to some of the worst conflict zones of the 21st century, including Afghanistan. 
In 2021, Naza forged a connection between the Government of Qatar and Bloomberg Media to drive the creation of the first ever Qatar Economic Forum.