Neha Raheel
Manager, Learning Experience & Assessment Design, Partnership Schools Program Design, The Citizens Foundation (TCF)
Pakistan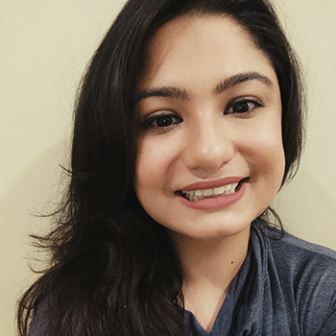 Neha is an education professional with experience in teaching, curriculum design, teacher/principal training, and qualitative research. She is a Fulbright scholar and holds an MSc in Education, Culture, and Society from the University of Pennsylvania's Graduate School of Education.
Neha is currently working at TCF as part of the Partnership Schools Program Design Team, creating innovative solutions in curriculum and assessment for the Public-Private Partnership Schools that have been adopted from the government. Her work is focused on designing low cost/resource interventions that can transform traditional rote-learning based teacher-centered classrooms into nurturing learner-centered spaces that are predicated on a nexus between international best practices and local needs.
She also has experience working with local and global organizations, such as UNESCO MGIEP, Generation, Learning Bytes, and The Commission of Science and Technology for Sustainable Development in the South. Neha has taught high school and undergraduate classes, coached parliamentary debates, tutored middle school students using a self-designed public speaking course, and worked on teacher training and evaluation mechanisms. She also has extensive experience in qualitative research on various topics, including global citizenship education, trans/national citizenship education, migration and education, anthropology and education, and participatory filmmaking.