Mr. Nik Kafka
Chief Executive of Teach A Man To Fish

United Kingdom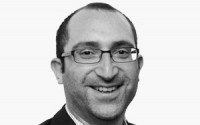 Nik Kafka is the Founding and Managing Director of Teach A Man To Fish. Leaving a successful banking career in the City of London for a local microfinance institution in Paraguay, Nik discovered an innovative school that aimed not only to teach the poor how to become rural entrepreneurs, but to do so as a self-financing social enterprise. Having helped transform this school into a replicable model, and realizing the huge potential for funding education through enterprise rather than charity, he returned to the UK to found Teach A Man To Fish.
Under his stewardship, Teach A Man To Fish has grown into an international network whose membership now numbers over 4,500 education institutions and experts in more than 125 countries. Over 200,000 young people have benefited directly from Teach A Man To Fish programs across Africa, Asia and Latin America. 
Honored as a Young Global Leader in 2009 by the World Economic Forum, in 2011 he was named as one of Devex's 40 Under 40 International Development Leaders in London. Outside of the field of education, Nik is committed to supporting social change more broadly having served as a trustee of Bond, the leading network of UK non-profit organizations working in international development, among other positions. 
He holds a first-class BS degree in Chemistry from the University of Bristol, an MS in International Development from the School of Oriental and African Studies at the University of London, as well as professional qualifications in finance.