Sajeda Atari
Child Protection Specialist, UNICEF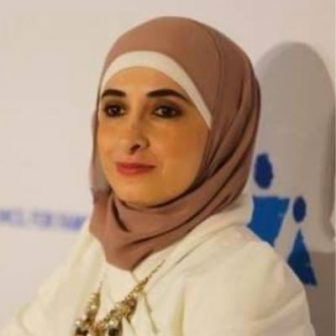 Sajeda Atari, MA, is a ZERO TO THREE Fellow. She is Child Protection and Early Childhood Specialist at UNICEF-Jordan. She leads UNICEF's nationwide Parenting Support Programs and supports UNICEF'S parenting agenda on in the MENA Region. She is committed to strengthening systems, delivering support services, and improving access to quality ECD programming, including on Positive Parenting and Early Intervention for young children with disabilities.
Prior to UNICEF, Ms. Atari served in various technical and managerial roles within the NGO sector. She has translated and published several academic books to Arabic that are being taught in universities in Jordan and the region.
Ms. Atari holds an MA in Early Childhood Education from the University of Texas at San Antonio, where she was a recipient of the Presidential Honors Scholarship. Additionally, she holds an MA in Special Education from the University of Jordan. In 2020, Ms. Atari earned certification in Early Intervention from Georgetown University in Washington D.C.