Salwa Smaoui
Middle East & Africa Government Business Leader, Microsoft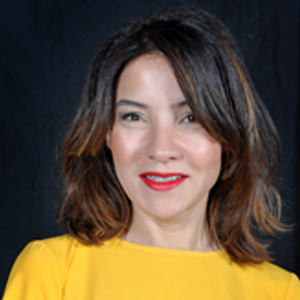 Since February 2016 Salwa has worked as the Microsoft Middle East & Africa Government Business leader. Before that she was the Business Group General Manager for Windows and Surface for Microsoft in Western Europe Region since 2014. Prior to that and in 2011, Mrs Salwa Smaoui was appointed the Director of Advertisement & Online for Middle East and Africa. In this role, Mrs. Smaoui was driving the strategy of Online and Advertisement Microsoft platform to increase its impact and usage by the consumers and businesses in the region. She helped build a strong ecosystem of IT partners, media and advertising partners in the region.
Salwa joined Microsoft in January 2006 as the Country Manager for Tunisia. For 5 years she led the country to unprecedented growth through building and executing an impactful capacity building, community reach & citizenship plan. Prior to Microsoft, Salwa spent the majority of her career in North Africa in the ICT business, including 14 years working for multinationals in upper management roles and 5 years for regional firms as General Manager. During these years, Salwa engaged with different government officials and built excellent C level relationships in Tunisia as well as in the neighboring countries.
Salwa started her own company NOOR, a regional mobile application and service provider, supported by an advertising and media group. Within NOOR, she launched the added value mobile and web services. In this company, Salwa built strong partnerships with media and advertising companies, and developed radio games and TV reality shows resulting in millions of mobile content downloads and voting. Salwa started her professional career after completing her MBA in the USA, where she had also graduated two years earlier with a Bachelor of Industrial Engineering and Management. Salwa is the President of Tari9i (www.tari9i.tn) an association for developing entrepreneurship in Tunisia and a Member of the global board of Education For Employment (EFE) Foundation (www.efefoundation.org).