Samantha Butters
CEO, Fair Education Alliance

United Kingdom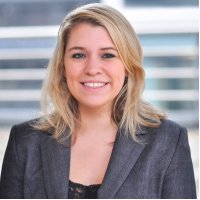 Sam is CEO of the Fair Education Alliance (FEA), a coalition of 120 organizations working together to tackle educational disadvantage in the UK. She brings ten years of experience in strategy, business and organizational leadership and is committed to bringing her skills and experience to having a social impact and creating a fairer world. She is passionate about social change and has a strong belief that social mobility and a strong education system are critical to improvements in society.
Sam studied Politics, Philosophy and Economics at the University of Warwick and started her career on the Deloitte 'Scholar' scheme in Audit, gaining a strong grounding in business and accountancy. She then re-joined Deloitte as a Management Consultant on the graduate programme and was a Manager in Public Sector Consulting until 2014.
At Teach First, she led Strategy and Planning, responsible for the 2015-2019 organizational strategy and major strategic projects (including the launch of a new School Leaders development programme) and internal organizational change.