Sarah Wadi Al-Amiry
North Field Production Sustainment Project (NFPS) Joint Venture Project Manager, ExxonMobil's Qatar Projects

United Kingdom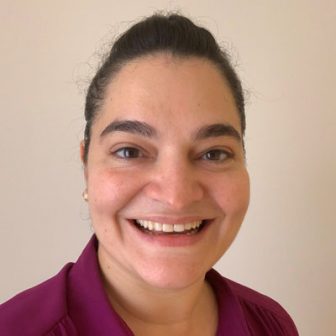 Sarah is the North Field Production Sustainment Project (NFPS) Joint Venture Project Manager for ExxonMobil's Qatar Projects. She leads all shareholder-related activities and discussions on the Project across the offshore North Field, involving over 10 years of investment.  
Sarah has a Masters of Engineering (MEng) degree in Chemical Engineering from the Imperial College London of Science, Technology and Medicine and is a Chartered Chemical Engineer.
Sarah began her career with ExxonMobil in London, England in 2002 as a Project Engineer working on Shell and BP assets. In 2003, she worked on the ExxonMobil Beryl Offshore assets as a Project Engineer in Aberdeen and in 2009, she moved to Houston, United States to become a Senior Research Engineer for Worldwide Arctic Development.  She then moved back to Europe as the Netherlands' Senior Projects and Planning Advisor, before becoming Project Manager in Sakhalin in 2013 and then Sakhalin Projects Superintendent responsible for all onshore and offshore projects in Sakhalin, Russia.  
Since moving to Qatar in mid-2019, she has been able to leverage her strong and broad background in Upstream Project Management, construction and contracting to effectively engage on joint venture projects.