Mr. Cliff Schmidt
Executive Director, The Talking Book Program

United States of America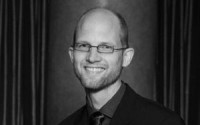 Cliff Schmidt started Literacy Bridge in 2007 to address global poverty and disease by making practical agriculture and health knowledge accessible to those who need it the most. He led the development of an audio-based mobile device called the Talking Book for people with minimal literacy skills living in rural areas without electricity or Internet access.
Mr Schmidt received the Microsoft Alumni Foundation Integral Fellow Award by Bill and Melinda Gates and was awarded a Clinton Global Initiative membership by President Bill Clinton. He received the top prize at the Tech Awards in 2012 and Computerworld Honors in 2013, and was selected by the PBS Newshour as one of five Agents for Social Change in 2013.
Prior to starting Literacy Bridge, Mr Schmidt was a software developer for Microsoft and a nuclear engineering officer for the US Navy Submarine Force. He received a BS in Cognitive Science from MIT and an MS in Computer Science and Engineering from University of Washington.