Dr. Siva Kumari
Director General of International Baccalaureate Organization (IB)

Switzerland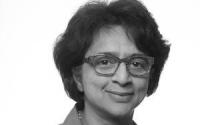 Dr. Siva Kumari is Director General of the International Baccalaureate Organization. From 2010 to 2013 she was Chief Operation Officer of the Schools Division at IB after serving as Director of the Asia Pacific region in 2009. As Chief Operating Officer, Dr. Kumari led the division during unprecedented growth, implementing successful initiatives to improve and innovate IB's services and broaden its access and reach. The IB is now working on a larger scale with over one million students currently studying in 3,700 IB schools around the world.   
Prior to joining the IB in 2009, Dr. Kumari had a successful 15-year career with Rice University, USA as Associate Provost of K12 initiatives. At Rice, she developed innovative solutions to longstanding educational problems using technology and implementing new programs, which earned her institutional and national accolades.  Working with the Dean of the Business School at Rice, she spearheaded a new graduate program for heads of schools. She also oversaw the training programs for Advanced Placement and created a new program for training IB educators.  
Throughout her career, Dr. Kumari has led the development of groundbreaking solutions to educational issues by partnering with educators, researchers and community organizations to identify and leverage solutions at scale. In her work, she has also maintained an unwavering focus on solutions that are rigorously researched, sustainable and impactful.