Minister Slim Khalbous
Minister of Higher Education and Scientific Research, Tunisia

Tunisia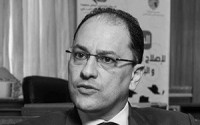 Slim Khalbous has been the Minister of Higher Education and Scientific Research since September 2016, and was the Interim Minister of Education from April, 2017 to September, 2017. He was the Dean of IHEC – University of Carthage, the leading business school in Tunisia from 2011 to 2016 during which he embarked on a major reform to promote the employability of young graduates.
He has been a professor since 1995 at Tunis and Carthage universities, and visiting professor at several universities in France, Morocco, and Lebanon. He has published several papers and research in the field of intercultural management, entrepreneurship and marketing communication. He holds a PhD in Management Science and a 3rd Cycle Diploma in Marketing from the University of Toulouse, and a 3rd Cycle Degree in Political Science from Sciences Po Toulouse (IEP-Toulouse, France).
He has been actively involved in several scientific associations and the civil society. He is an entrepreneur and founder of two companies in the field of strategic development, market research, communication and ICT.