Mr. Stephen Harris
Principal of Northern Beaches Christian School

Australia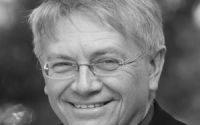 Stephen Harris has been in school-based education for 34 years, with teaching experience across almost every grade from Kindergarten to Year 12. His firm belief is that every student should love learning, and that it is the responsibility of schools to relentlessly seek to engage students in their learning. No child should be excluded.
Stephen commenced as Principal of Northern Beaches Christian School (NBCS) in 1999. Under his leadership the school has quadrupled its size to become a thrivinglearning community of 1,200 students from Pre-School to Year 12, as well as having a further 300 online students enrolled in distance online learning courses through NBCS.In order to accelerate and capture the significant changes occurring within the school,Stephen founded the Sydney Centre for Innovation in Learning in 2005. His vision was to embed research and innovation into everyday school practice.
Stephen's assertion is that schools must embrace a new paradigm and move away from what was once thought of as "school". This new paradigm is one where learning is personalized and collaborative, technology is adaptive, spaces are radically different to the traditional mindset, and a community built on positive relationships is at the core. Teaching and learning culture must be informed by global trends towards change in routines, expectations, perceptions, technology and organization structures in the 21st century.
Stephen studied to be a secondary English teacher, trained in primary teaching method, and has completed a Master of Letters in Australian Literature. Stephen is currently a part time Ph.D. student at the University of Technology in Sydney. His topic focuses on creating a model for embedding pervasive innovation into the everyday life of a school. Stephen is also working with education authorities in Rwanda with a vision of assisting that nation to transform their schools into 21st-century learning environments.