Ms Caitlin Baron
CEO, Luminos Fund

United States of America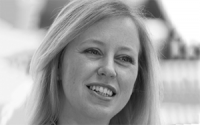 Caitlin Baron is the inaugural CEO of the Luminos Fund. She spent the previous decade as a senior leader within the Michael & Susan Dell Foundation, helping to grow the organization to steward over $1 billion in charitable giving. She founded and led the foundation's office in South Africa, building large national partnerships with the Department of Basic Education and creating the Dell Young Leaders scholarship program, which has awarded over 500 scholarships to some of the poorest South Africans.
Caitlin also helped launch the foundation's first international office in India, where she built MSDF's impact investing portfolio, completing the foundation's first equity transactions in numerous Indian social enterprises.
Prior to working with the Michael & Susan Dell Foundation, Caitlin spent three years with an international microfinance NGO, based in New York but working across Africa and the Middle East. Caitlin began her career as a strategy consultant with Monitor Company, working on corporate strategy engagements with Fortune 100 companies in the investment banking, life insurance, pharmaceutical, and telecommunications industries.
She graduated from UCLA in Political Science and is currently pursuing an executive masters with the Fletcher School of Law and Diplomacy at Tufts University.