Tanmay Bakshi
Advisory Software Engineer, IBM
Google Developer Expert for Machine Learning

Canada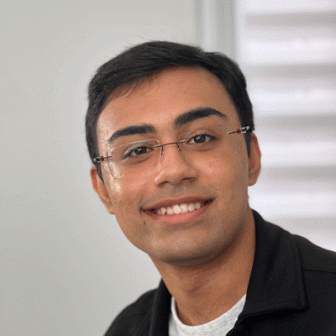 Tanmay Bakshi is an 18-year-old Canadian, TED & Global Keynote speaker, Google Developer Expert for Machine Learning, Advisory Software Engineer at IBM, Visiting Professor at iUniversity in Tokyo, Bestselling Author, Media Personality, and YouTuber. He builds the technology we'll all be using tomorrow and dreams of empowering at least 100,000 people in his lifetime with the technology they need to change the world.
He's addressed over 300,000 executives, developers, and students in over 30 countries, for organizations including The United Nations, Apple, Walmart, Microsoft, KPMG, Linux Foundation, and Amazon, on topics like the truth behind AI and making technology accessible to all.
Augmenting songwriters, recognizing people by their heartbeat, decoding mental states from EEG —just a few of the ways he's applied next-gen tech. Tanmay's been featured in The Toronto Star, Forbes, Bloomberg Businessweek, Entrepreneur, The Huffington Post, The Wall Street Journal, The New York Times, CNBC, CBC, and more.