Education Disrupted,
Education Reimagined Part III
School Leadership During & Beyond COVID-19
Education Disrupted,
Education Reimagined
Part III
School Leadership During & Beyond COVID-19
For an unprecedented 6 months, global physical lockdown has made disruption an ongoing reality for a majority of the world's education systems. As students, teachers, and school leaders usher in a new academic year, many are wondering what school and learning will look like in a post-COVID-19 world in which uncertainty is the 'new normal'. Time and again, research has shown that school leadership is a key factor in student outcomes and well-being. But at a time when the structures and systems of the traditional school model have been completely unraveled, has good leadership become ever more critical?
Even prior to the COVID-19 pandemic, conversation among education policymakers and experts had turned toward building a 21st century learning paradigm, a model that marries the acquisition of academic skill with the building of behavioral competencies such as agency, collaboration, problem-solving, creativity and life-long learning. The outcome of this approach – the so called 21st century learner – would be a resilient, agile, and collaborative problem solver capable of taking on the challenges of our ever-changing world. If COVID-19 has taught us anything, it is that the time to implement such a future-forward approach is now. But if we are serious about accelerating such transformation of our learning systems, isn't it also necessary to consider the implications for our educators and school leaders?
For the third part in the WISE Education Disrupted, Education Reimagined convening series, in partnership with Salzburg Global Seminar, WISE has brought together key stakeholders from education systems around the world in a networked learning community to examine the implications of the COVID-19 crisis on the 21st century school leadership paradigm. Speakers and participants have engaged in discussions aimed at reimagining the mechanisms and approaches to responding to a fast-changing, uncertain world with resilient school systems and future-prepared school leaders. They also looked at, more practically, what type of leadership approaches have and haven't worked during these 6 months of crisis and considered what leadership characteristics are required of 21st century school leaders and educators.
Part III was a public online convening bringing together experts and practitioners from around the world to consider the following key themes and questions:
Leadership, Innovation and the Future of Schooling: What does 21st century school leadership look like in a post-COVID-19 world? How is this reflective of the changes taking place in education systems and structures?


New Relational Models and Dynamics in School Leadership: Who gets to be a leader in the school systems of tomorrow? Who gets agency to act in certain spheres? What are the implications of the shifting roles and responsibilities of school leadership on how we train the education workforce?


Leadership and Equity: How can we build more equitable systems for the future? What is the role of school leaders in ensuring that schools and systems are built back in a fairer, more equitable, way?
Education Disrupted, Education Reimagined Part III
School Leadership During & Beyond COVID-19
Preparing for a Less Disrupted, Better Future for Education
09:00-9:15: Welcome and Setting the Scene

Stavros Yiannouka, CEO, WISE, Qatar
Simon Breakspear, Research Fellow, Gonski Institute, UNSW, Australia
Anthony Mackay, CEO, National Center on Education and the Economy, Australia



09:15-9:45: Keynote Speaker + Q&A



Speaker

: John Hattie, Director, Melbourne Education Research Institute, University of Melbourne, Australia

Moderator: Asmaa Al-Fadala, Director of Research & Content Development, WISE, Qatar


09:45-10:30: Panel: Innovative Leadership Practices & the Future of Schooling



Speakers

: Valerie Hannon, Board Director & Co-founder, Innovation Unit (UK)
Staneala Beckley, Ministry of Education, Sierra Leone
Maina Gioko, Head of Professional Learning Programme, Aga Khan Academy Mombasa, Kenya



Moderator

: Charlotte Jones, Global Head of R&D, Education Development Trust, United Kingdom 



10:30-11:00: Break



11:00-11:45: Panel Discussion: New Relational Models and Dynamics in School Leadership: Who Gets to be a Leader? Who Gets Agency to Act in Certain Spheres?



Speakers: Amy Bellinger, Education Commission, United Kingdom
Kiran Bir Sethi, Founder, Design for Change, India
Valerie Yip, Senior Lecturer, University of Hong Kong, Hong Kong

Moderator:

 Dominic Regester, Program Director, Salzburg Global Seminar, Austria




11:45-12:30: A Conversation about Leadership and Equity: How Can We Build More Equitable Systems for the Future?

Speakers: Xueqin Jiang, Education Consultant, China
Pasi Sahlberg, Professor, Education Policy, Gonski Institute, UNSW Sydney, Australia
Sara Ruto, CEO, PAL Network, Kenya
Karen Edge, Reader in Educational Leadership, UCL, United Kingdom

Moderator: Anthony Mackay, CEO, National Center on Education and the Economy, Australia



12:30-12:45: Closing

Anthony Mackay, CEO, National Center on Education and the Economy, Australia


> Download the presentation
18:00-18:15: Welcome and Setting the Scene

Dominic Regester, Program Director, Salzburg Global Seminar, Austria
Asmaa Al-Fadala, Director of Research & Content Development, WISE, Qatar



18:15-18:45: Keynote Speaker + Q&A

Speaker: David Sengeh, Minister of Education, Sierra Leone

Moderator: Asmaa Al-Fadala, Director of Research & Content Development, WISE, Qatar



18:45-19:30: Panel: Innovative Leadership Practices & the Future of Schooling


Speakers: Jennifer Groff, Research Fellow, Qatar Foundation, United States of America
Hessa Al-Thani, Assistant Professor, Educational Sciences, Qatar University, Qatar
Noam Gerstein, Co-founder & CEO, Bina, Germany

Moderator: Dominic Regester, Program Director, Salzburg Global Seminar, Austria



19:30-20:00: Break 




20:00-20:45: Panel Discussion: New Relational Models and Dynamics in School Leadership: Who Gets to be a Leader? Who Gets Agency to Act in Certain Spheres?

Speakers: Mohammed Elmeski, Clinical Associate Professor, Arizona State University, United States of America
Carol Campbell, Associate Professor, Leadership and Educational Change, University of Toronto, Canada
Chantal Kabanda Dusabe, Education Advisor, School Leadership, VVOB Rwanda, Rwanda

Moderator: Shelby Cosner, Professor, Educational Organization and Leadership, University of Illinois, Chicago (UIC), United States of America



20:45- 21:30: A Conversation about Leadership and Equity: How Can We Build More Equitable Systems for the Future?

Speakers: Wendy Kopp, CEO & Co-founder, Teach for All, United States of America
Santiago Rincón-Gallardo, Education Consultant, Mexico/Canada
Vicky Colbert, Founder and Director, Fundación Escuela Nueva, Colombia

Moderator: Azad Oommen, Co-Founder, Global School Leaders, United States of America



21:30-21:45: Closing

Asmaa Al-Fadala, Director of Research & Content Development, WISE, Qatar
Dominic Regester, Program Director, Salzburg Global Seminar, Austria


> Download the presentation
09:00-9:15: Welcome and Setting the Scene

Stavros Yiannouka, CEO, WISE, Qatar
Simon Breakspear, Research Fellow, Gonski Institute, UNSW, Australia
Anthony Mackay, CEO, National Center on Education and the Economy, Australia



09:15-9:45: Keynote Speaker + Q&A



Speaker

: John Hattie, Director, Melbourne Education Research Institute, University of Melbourne, Australia

Moderator: Asmaa Al-Fadala, Director of Research & Content Development, WISE, Qatar


09:45-10:30: Panel: Innovative Leadership Practices & the Future of Schooling



Speakers

: Valerie Hannon, Board Director & Co-founder, Innovation Unit (UK)
Staneala Beckley, Ministry of Education, Sierra Leone
Maina Gioko, Head of Professional Learning Programme, Aga Khan Academy Mombasa, Kenya



Moderator

: Charlotte Jones, Global Head of R&D, Education Development Trust, United Kingdom 



10:30-11:00: Break



11:00-11:45: Panel Discussion: New Relational Models and Dynamics in School Leadership: Who Gets to be a Leader? Who Gets Agency to Act in Certain Spheres?



Speakers: Amy Bellinger, Education Commission, United Kingdom
Kiran Bir Sethi, Founder, Design for Change, India
Valerie Yip, Senior Lecturer, University of Hong Kong, Hong Kong

Moderator:

 Dominic Regester, Program Director, Salzburg Global Seminar, Austria




11:45-12:30: A Conversation about Leadership and Equity: How Can We Build More Equitable Systems for the Future?

Speakers: Xueqin Jiang, Education Consultant, China
Pasi Sahlberg, Professor, Education Policy, Gonski Institute, UNSW Sydney, Australia
Sara Ruto, CEO, PAL Network, Kenya
Karen Edge, Reader in Educational Leadership, UCL, United Kingdom

Moderator: Anthony Mackay, CEO, National Center on Education and the Economy, Australia



12:30-12:45: Closing

Anthony Mackay, CEO, National Center on Education and the Economy, Australia


> Download the presentation

18:00-18:15: Welcome and Setting the Scene

Dominic Regester, Program Director, Salzburg Global Seminar, Austria
Asmaa Al-Fadala, Director of Research & Content Development, WISE, Qatar



18:15-18:45: Keynote Speaker + Q&A

Speaker: David Sengeh, Minister of Education, Sierra Leone

Moderator: Asmaa Al-Fadala, Director of Research & Content Development, WISE, Qatar



18:45-19:30: Panel: Innovative Leadership Practices & the Future of Schooling


Speakers: Jennifer Groff, Research Fellow, Qatar Foundation, United States of America
Hessa Al-Thani, Assistant Professor, Educational Sciences, Qatar University, Qatar
Noam Gerstein, Co-founder & CEO, Bina, Germany

Moderator: Dominic Regester, Program Director, Salzburg Global Seminar, Austria



19:30-20:00: Break 




20:00-20:45: Panel Discussion: New Relational Models and Dynamics in School Leadership: Who Gets to be a Leader? Who Gets Agency to Act in Certain Spheres?

Speakers: Mohammed Elmeski, Clinical Associate Professor, Arizona State University, United States of America
Carol Campbell, Associate Professor, Leadership and Educational Change, University of Toronto, Canada
Chantal Kabanda Dusabe, Education Advisor, School Leadership, VVOB Rwanda, Rwanda

Moderator: Shelby Cosner, Professor, Educational Organization and Leadership, University of Illinois, Chicago (UIC), United States of America



20:45- 21:30: A Conversation about Leadership and Equity: How Can We Build More Equitable Systems for the Future?

Speakers: Wendy Kopp, CEO & Co-founder, Teach for All, United States of America
Santiago Rincón-Gallardo, Education Consultant, Mexico/Canada
Vicky Colbert, Founder and Director, Fundación Escuela Nueva, Colombia

Moderator: Azad Oommen, Co-Founder, Global School Leaders, United States of America



21:30-21:45: Closing

Asmaa Al-Fadala, Director of Research & Content Development, WISE, Qatar
Dominic Regester, Program Director, Salzburg Global Seminar, Austria


> Download the presentation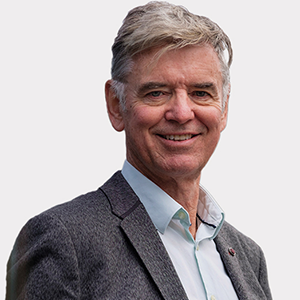 John Hattie
Melbourne Education Research Institute, University of Melbourne
Australia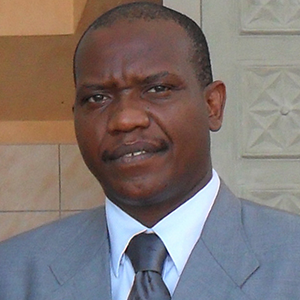 Maina Gioko
Aga Khan Academy Mombasa
Kenya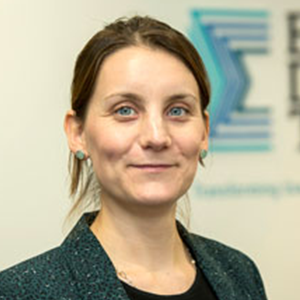 Charlotte Jones
Education Development Trust
United Kingdom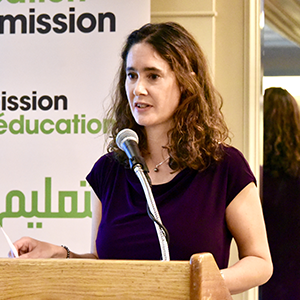 Amy Bellinger
Education Commission
United Kingdom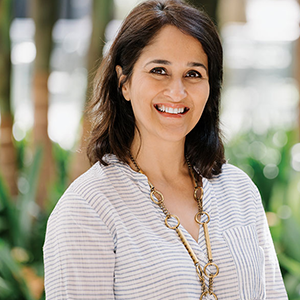 Kiran Bir Sethi
Design for Change
India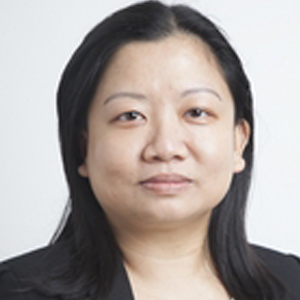 Valerie Yip
University of Hong Kong
Hong Kong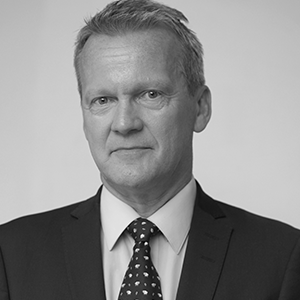 Pasi Sahlberg
Gonski Institute, UNSW Sydney
Australia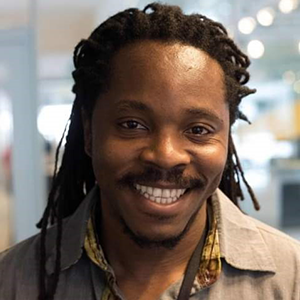 David Sengeh
Minister of Education
Sierra Leone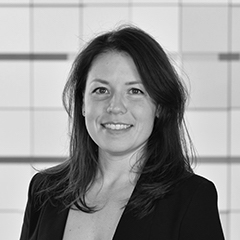 Jennifer Groff
Qatar Foundation
United States of America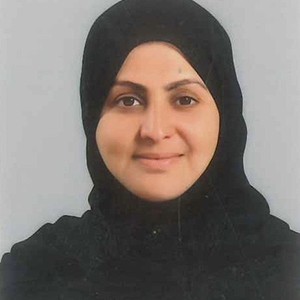 Hessa Al-Thani
Educational Sciences, Qatar University
Qatar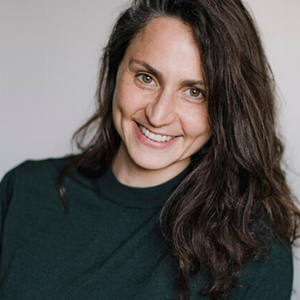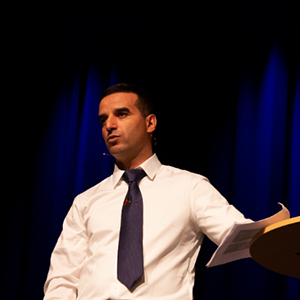 Mohammed Elmeski
Arizona State University
United States of America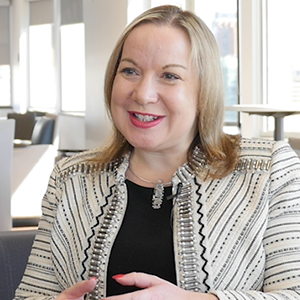 Carol Campbell
Leadership and Educational Change, University of Toronto
Canada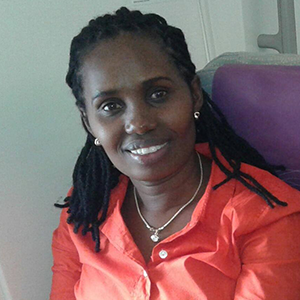 Chantal Kabanda Dusabe
School Leadership, VVOB Rwanda
Rwanda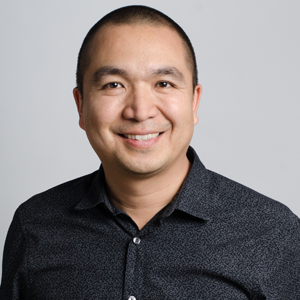 Santiago Rincón-Gallardo
Education Consultant
Mexico/Canada